"Tranquil View"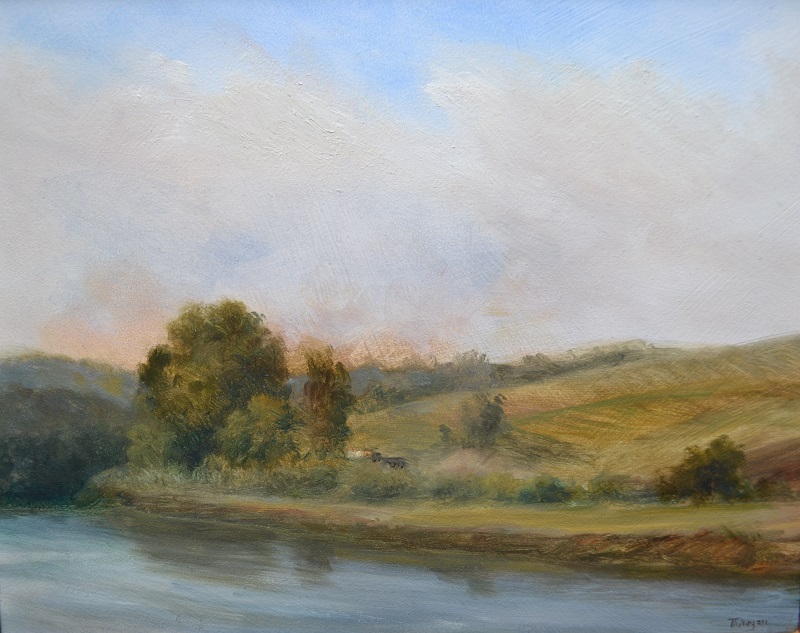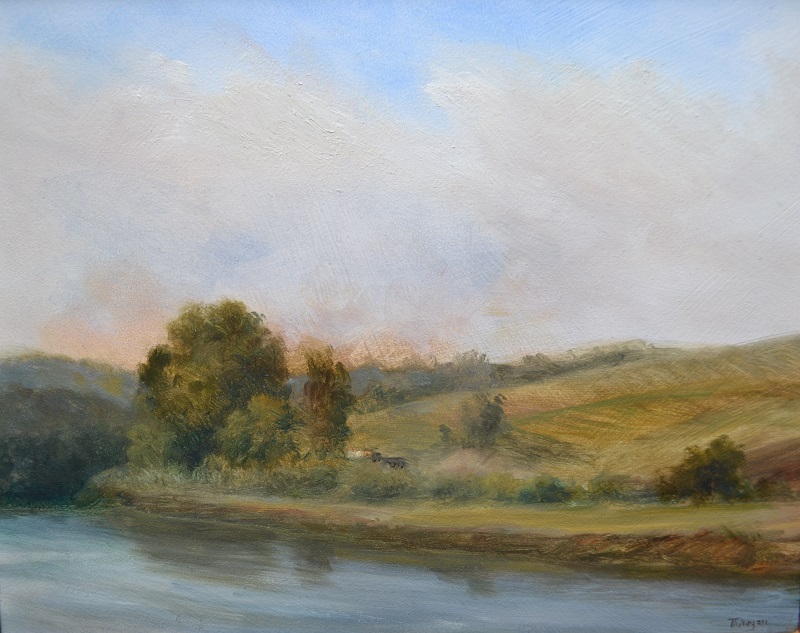 "Tranquil View"
"Tranquil View" is a delicate painting of a river in the evening light. This was painted from memory and a photo I took in Pennsylvania. My husband and I were on our way home from an art and antiques show in MD and Brandywine/Wyeth country in PA. The river was actually a highway, but I prefer my romanticized version!
This painting is an 8"x10" original oil on wood panel. In the frame it measures: 12 1/2h x 14 1/2w. The frame is a custom, hand finished frame made in Colorado.
Free domestic packing and shipping. Please inquire for international shipping options.